Welcome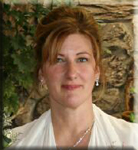 Hello,
welcome to my Family Tree website. I produced this site for anyone interested in the genealogy of the McIntyre, Driskell, Parker, Perry, and Stephens families of Indiana. I will also tap into some indirect family lines such as Bailey, Frazier, Clymer, and Justice. My research is ongoing and extensive at times, so please check this website often as I will continue to add and update information. Also, please send me any information that you may have that I am lacking. I particularly would like a copy of any pictures or documents (wills, marriage certificates, burial information, etc.) that you might have tucked away somewhere. I would be happy to hear from you with any questions or comments you might have.
My goal for this site is to provide a summary on each family line, which will include a brief history of the life and times of the period that each generation lived in. I will also include links to other sites that will provide greater detail and enhancement to our family story. A quick family tree diagram will be added for those of you who are impatient and just want to get to the names and dates of our relatives.
How it began- It all started when my local library obtained the Ancestry.com database. I decided to play around with the site to see how it worked. I have always had questions about my maternal side of the family since my maternal grandmother passed away before I was born. I did not have high expectations of finding much information since I did not know a great deal about that side of the family. I remembered that we were somehow related to William and Ruth McIntyre who lived in Marktown, East Chicago, Indiana. And so it began. When I uncovered the answer to a question, several other questions would arise. Now I am perpetually stuck solving the mysteries of prior generations.
I would like to take this time to give a great big THANK YOU to Jose Rios for helping me make this website possible. He is responsible for designing and guiding me along through this whole website process.
Now sit back, grab a cup of coffee and enjoy your journey back in time...

Back to Top.